Posted by jsouthee on April 25, 2011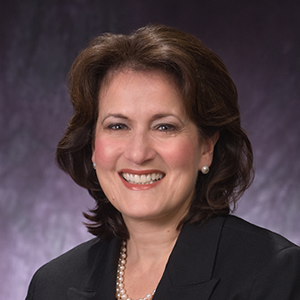 ANITA MCBRIDE knows that the position of First Lady is "probably the most important and most demanding unpaid job in the world." McBride was the White House Chief of Staff for the first lady from 2005-09 through 3 administrations: Reagan, Bush and Bush. She appeared on C-Span last week to talk to college students, including George Mason University's.
First Lady Eleanor Roosevelt was the definer of the modern First Lady, says McBride, which means being an activist by using their voice and their platform for the significant social issues of the day.
Traditionally, the First Lady was seen as a homemaker and caretaker; McBride says that "the role of social hostess in our nation is very important; it's important how we convey the use of the White House, not only to the Americans, but to our international visitors." Even so, the role of First Lady has become more activist. The First Lady herself decides what social issues she takes on and how much she is involved in them, McBride says. "We expect First Ladies to be deeply engaged in the issues that they care about and issues that the nation cares about."
The First Lady also humanizes the president in interviews by discussing the hardships her husband goes through and portraying the family side of him.
The job of First Lady is 24/7 but, as mentioned earlier, is not paid. Her staff, however, is paid because they are considered "staff of the office of the president of the United States assigned to the office of the First Lady."
Posted in Assignments, Speakers | Tagged: Anita McBride, C-Span | No Comments »